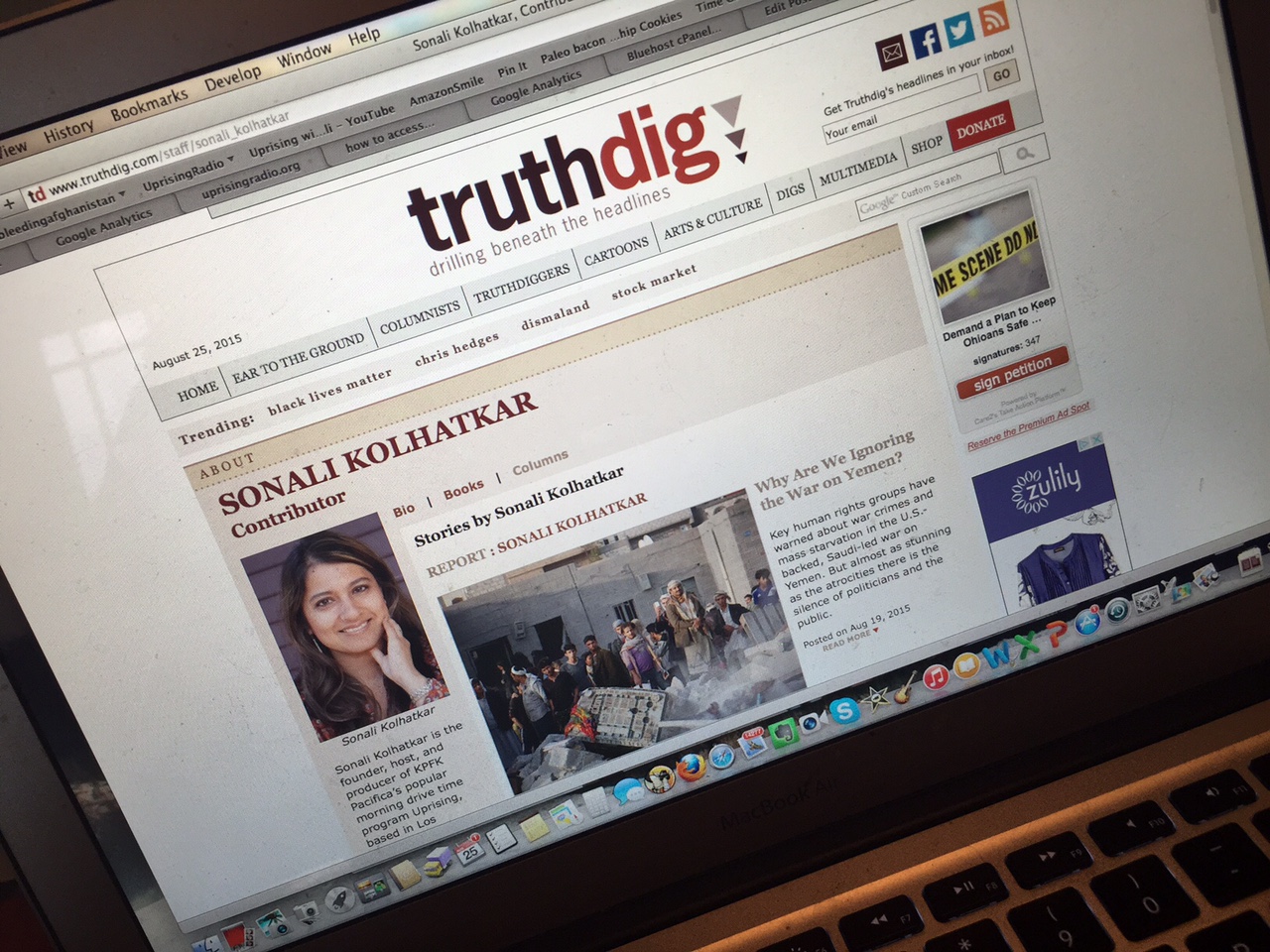 Sonali Kolhatkar is a weekly columnist for Truthdig.com, writing regularly about war, poverty, racism, elections, capitalism, and more.
In June 2017 she won the Los Angeles Press Club award for Best Election Writing for her November 2016 column, "We Need to Understand What Happened on Election Night, and Fast.
Additionally she has been widely published online at Commondreams, Alternet, Counterpunch, and more.
Read Sonali's latest Truthdig columns below: